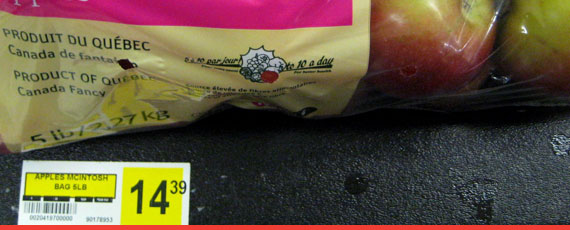 In March and April 2013, the Pilot Nunavut Food Price Survey took place in 11 communities, representing Nunavut's three regions.

The purpose of the survey was to:
Record the cost of living in different communities.
Assess the feasibility of a territory-wide food price survey.

The Niqittiavak Committee led the survey. Their mandate is "to explore the factors that influence the cost, quality, and accessibility of food in Nunavut, and to make policy and program recommendations with the ultimate goal of improving access to market food for Nunavummiut."

To learn more about the Survey, read the Coalition's 2013-2014 Annual Report or go to the Nunavut Bureau of Statistics website.


(Strategy Action 2.3.1 Report publicly on the results of and lessons learned from the 2013 pilot Nunavut Food Price Survey.)